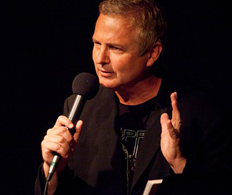 The John McIntire Dangerously Live Comedy Talk Show
Skip to get tickets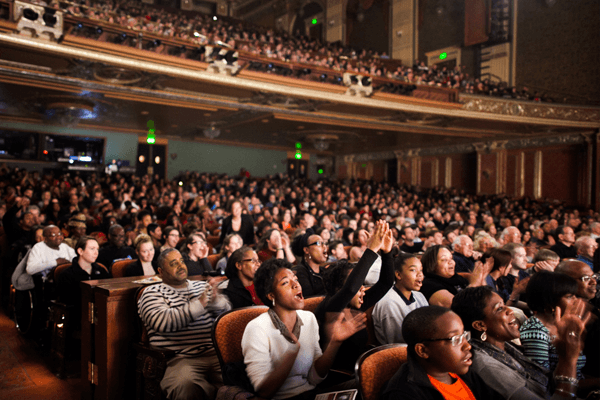 The John McIntire Dangerously Live Comedy Talk Show
Sat, Feb 21, 2015, 10:30pm
Pittsburgh Cultural Trust
Greer Cabaret Theater

Ticket Prices

$10.00 at the door, or free with ticket stub*
#JeSuisLoudMouthKnowItAll
Freedom of Speech! To paraphrase one of those founding father types with the three corner hats and such, I don't always agree with what you're yapping about but I'll defend to the death you're right to babble! Sarah Palin comes to mind. Please speak your mind at the Dangerously Live Comedy Talk Show hosted by that notorious big mouth John McIntire, and featuring 1st Amendment Advocate ACLU Atty Vic Walczak, PG Political Cartoonist Rob Rogers, and a woman making headlines these days with her first amendment rights, Allegheny County Controller Chelsa Wagner!
*Ticket holders from any earlier show downtown gain free admission (based on seating availability; must show ticket stub for free admission).
Late Night Cabaret Details
Tickets may be purchased at the host desk prior to the event. We're sorry, but advance purchase is not available for late night presentations. Theater doors for Late Night shows open at 10PM, but you may arrive earlier and enjoy happy hour in the Backstage Bar. Our online menu is available here. If you have any questions, please call our host desk at 412-325-6769.
We offer free Late Night admission to ticket holders of any earlier Cultural District show - simply show your ticket stub from an earlier show to enjoy Late Night at no charge (same date only / select shows / based on seating availability).
[Please disregard the "Venue Details" information below; it is for CLO Cabaret main stage performances only.]
21+ only admitted
Accessibility:
Note: All services may not be available at all performances. Click the link above for accessible performance schedule or contact customer service for further assistance.
655 Penn Ave




Pittsburgh

PA

15222

Box office phone: 412-325-6769